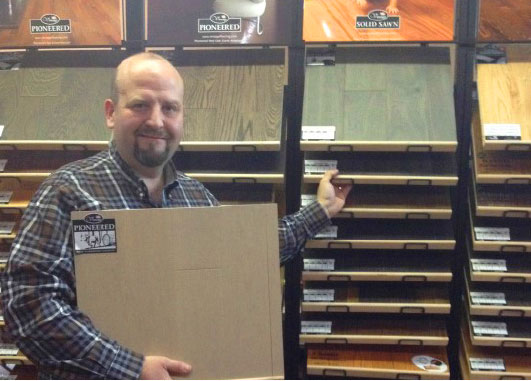 Peter Pocrnic has an extensive background in the wood flooring industry. Peter used to work for one of Canada's largest hardwood flooring distributors and has received extensive experience and training on a variety of hardwood flooring products and applications.
He has taken that knowledge and continuously educates clients on the benefits of natural wood flooring products and provides recommended flooring applications for specific flooring environments.
Casa Madera has been voted favorite flooring store 3 years in a row by readers of The Burnaby Newsleader.
In 2014, Casa Madera won the Burnaby News Readers' Choice Award for Best Flooring Store in Burnaby.
We are active members of the GVHBA (Greater Vancouver Home Builders Association) and we are an A+ BBB Acreditied Business.